AGENDA
Agenda
Friday, 22 June 2018
Saturday, 23 June 2018
10:00 – 17:00 Bonsai and kakemono paintings exhibition
10:00 – 14:00 New Bonsai Talents Contest
10:00 – 17:00 "The Magic of oriental gardens: Japan, China, Korea" – Photography by Włodzimierz Pietraszko – Akademia Bonsai
12:00 – 12:30 Opening ceremony
12:30 – 13:00 Jiutamai/nihon buyo show:

Tokijyo Hanasaki
Hana Umeda

13:00 – 17:00 Demonstrations:

Vaclav Novak
Włodzimierz Pietraszko
Robert Steven
Chen Yougui

11:00 – 17:00 Kendo show – Polish–Japanese Friendship Foundation NAMI and Ryushinkai Kendo Club
19:30 – 01:00 Evening Gala (online registration form )
Sunday, 24 June 2018
10:00 – 17:00 Bonsai exhibition
12:00 – 13:00 "The Magic of oriental gardens: Japan, China, Korea" – Photography by Włodzimierz Pietraszko – Akademia Bonsai
13:00 – 17:00 Demonstrations:

Kevin Willson
Grzegorz Sowiński
Zhang Xuming
Kastutis Ptakauskas

11:00 – 17:00 Lectures and demonstrations
EVENING GALA

We would like to invite you to the Evening Gala, which will be held at the Hotel Niemcza Spa at ul. Strzelińska in Niemcza at 19:30 on 23 June 2018. It is located about 1 km from the Arboretum Wojsławice. During the Gala there will be a handing out of prizes and gratitude for participation. The cost of participation in the Evening Gala is 125PLN per person (30EUR). Fee will be charged in cash, at the registration desk.
Please kindly register using this form.
ACCOMODATION

On behalf of the organizers we are pleased to invite you to use the offer of Hotel Niemcza SPA – official partner of 20 Years of Bonsai in Poland & Black Scissors International Bonsai Festival.
The property is located 15 mins walk (or 2 mins by car) from Arboretum Wojsławice, where the Festival takes place – it is 1km away only.
The room price also includes the breakfast prepared from fresh, local food, free WiFi in every room and unlimited everyday access to Spa & Wellness zone (swimming pool, jacuzzi, saunas, fitness room, relaxation room) between 8am – 9pm.
What is more, our guests receive special 10% discount from the price of the day. To get it, you must book your room directly on hotel's website www.hotelniemcza.pl. Once you select check-in and check-out dates on home page, you need to click PROMO CODE button in the upper part of the screen, enter BONSAI code there and approve with Check button. Then you need to select your preferred room and follow the next steps to complete and confirm your booking.
The discount is valid only for reservations made directly on hotel's website, and only for 21-25 June 2018.
Shall you have any concerns, feel free to reach out to us:
PARTNERS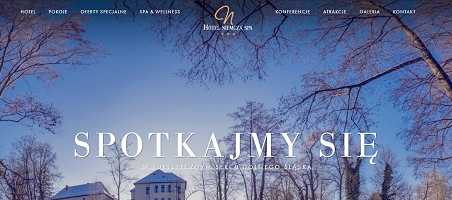 Niemcza SPA Hotel is located in the area of Niemcza and Strzelin Hills at the foot of Góry Sowie and a picturesque scenery of the park with old trees. The proximity of the famous Wojsławice Arboretum allows you to feel the nature even more. Greenery, fresh air and unforgetable sights will make your visit exceptional.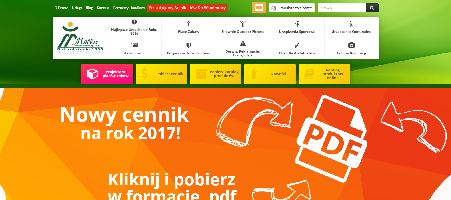 Manufacturer playgrounds for children and adults – outdoor fitness gym, park benches and street baskets.